Vouchers
Buy an original and checked gift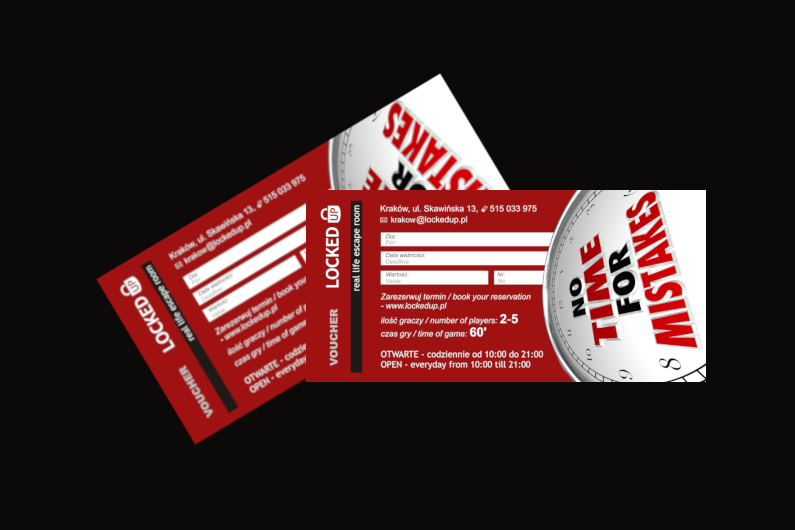 The gift voucher allows you to play in the escape room on any game. Voucher validity – 3 months from the date of purchase.
The voucher price is in accordance with the price list of escape room games.
The voucher is a perfect and proven gift. Give your loved ones a pleasant surprise!
Information
How to buy a voucher?
Phone
Call our number +48 515 033 975, and choose the type of pickup: electronic or paper
E-mail
Fill out the form below and receive the voucher in an electronic version
At location
Locked UP in Krakow ul. Skawińska 13
Surprise
an amazing gift!